Are you looking for a meaningful volunteer opportunity?
Volunteers and interns make our world go round and we'd love to have you on our team. Apply below to contribute to something important. Even if you don't understand Harm Reduction…  or you don't know what living with HIV is like…  or you don't have experience with substance use.  None of that matters.  All you need is an open mind, compassion for others and a willingness to learn.
We have multiple programs that would appreciate your time.  Our programs include housing for people living with HIV/AIDS, syringe services, and testing just to name a few. Your time will be well spent with any of our programs.  Apply today by sending an email to [email protected]. Include your prefered contact information and our volunteer coordinator will get back to you soon.
Here are the outstanding volunteers of past weeks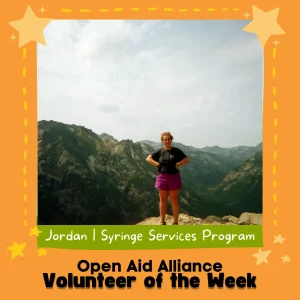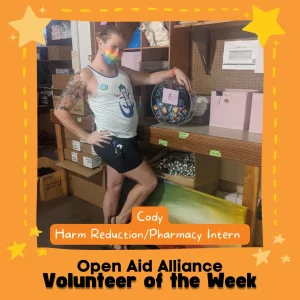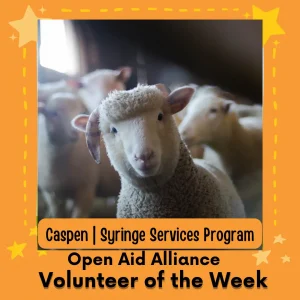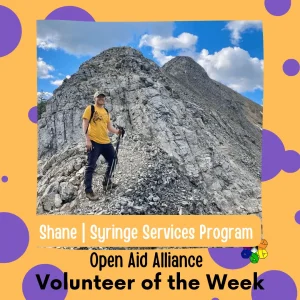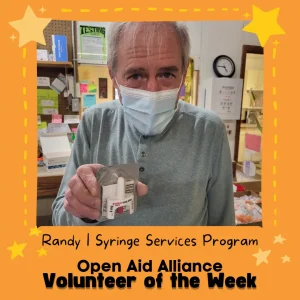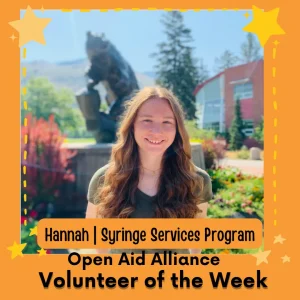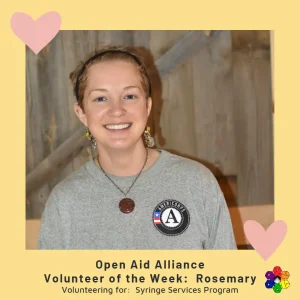 Here's what some of our volunteers shared about volunteering a OAA
Why volunteer? It's good for you.
Want to intern and have a meaningful impact?
Someone who is passionate about housing, healthcare, and community development. We are excited to have an intern in the housing program and would like to support this person in developing their own project to reach their goals and benefit the growth of the housing program.
Are you ready to volunteer?